The Park District is governed by a three member Board of Park Commissioners appointed by the Probate Court Judge of Miami County.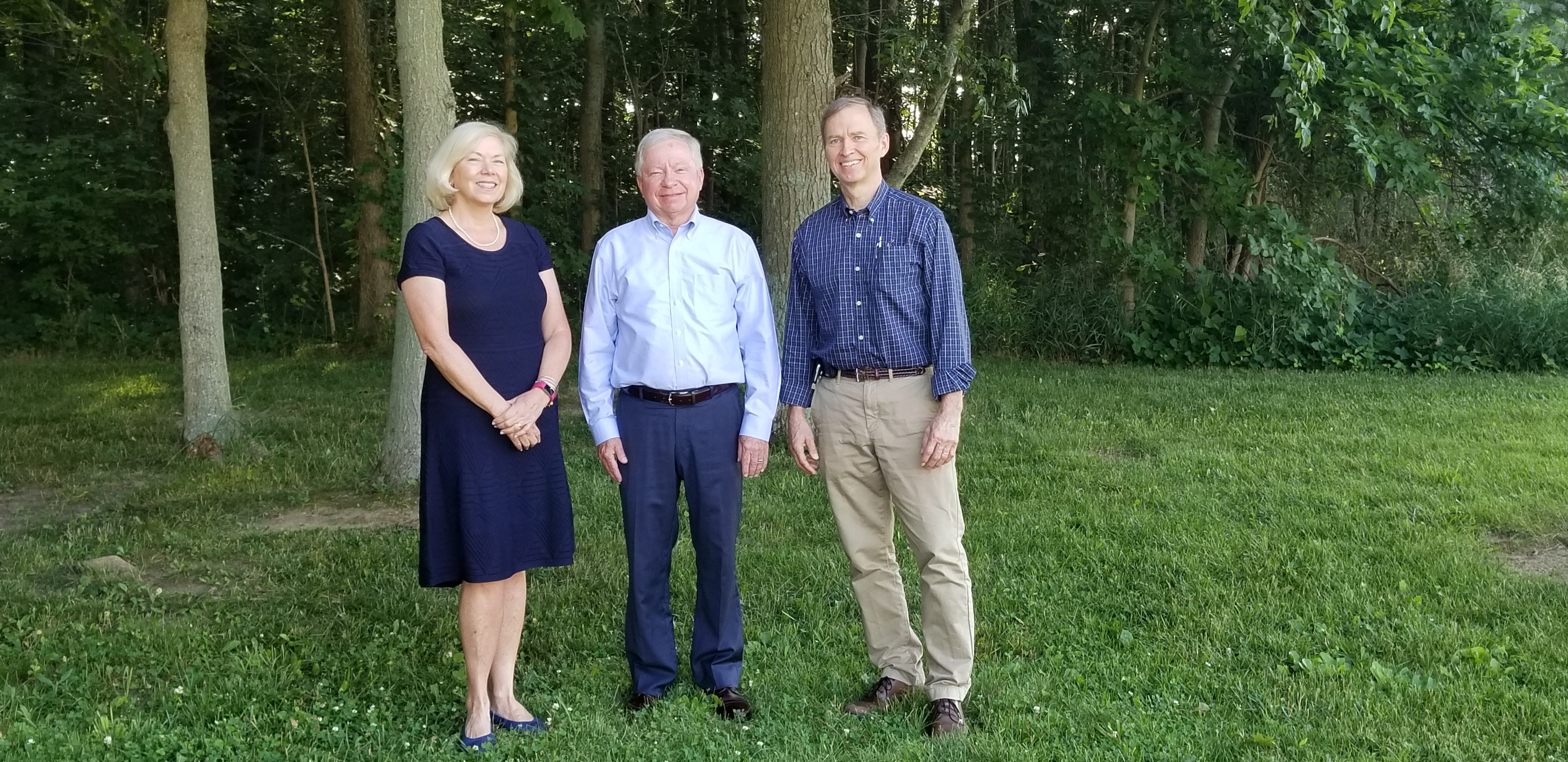 Commissioners - Pictured (L-R)
Elizabeth Gutmann - Member-at-Large
Douglas Haines - President
Robert Malarkey - Vice President
Purpose
Each serves without pay for a three year term, and the term of one member expires each year. Regular Board of Park Commission meetings are held monthly and are open to the public. The Board establishes all policies, rules, hiring and firings, approves developments, land acquisitions and controls all funds.
Scheduled 2019 Minutes
January 22
February 26
March 26
April 23
May 28
June 25
July 23
August 27
September 17
October 22
November 19
December 17
2018 Meeting Minutes
All Board meetings are held in the Lost Creek Reserve , 2645 E. St. Rt.41, Troy, OH at 9:00 a.m. Work Sessions begins at 8 a.m. The public is always welcome to attend.
January 10 - Special Meeting Minutes
January 23    Minutes                    July 31              Minutes
February 27   Minutes                   August 28          Minutes
March 27       Minutes                   September 25    Cancelled per schedules
April 24          Minutes                   October 23        Minutes
May 22          Minutes                    November 27     Minutes
June 26         Minutes                    December 18     Minutes