We challenge you to step outdoors and onto the trail as part of your healthy lifestyle.
Ready ...Set ...Go!
The Park District will hold a five race trail series in Your Parks. Whether you walk or run, you will be choosing a path to better health. All ages and abilities are welcome! 
Don't have the right gear? Don't worry, Cant' Stop Running Company has it all including in-stock trail shoes. Visit them today to get properly fitted, you'll be glad you did! 
Races
All races are 5k with start time promptly at 9 a.m. and check-in starting at 8 a.m. Timing will be provided by Can't Stop Timing. Be sure to allow yourself enough time to get checked in and ready for the race. Basic health screens are offered at every race which are provided by Miami County Public Health Nurses. Click on the Parks below to view an aerial map of each race - subject to change - from the 2017 series. 
Hobart Urban Nature Preserve - April 29
Garbry Big Woods Reserve - June 10
Lost Creek Reserve - July 22
Stillwater Prairie Reserve - August 12
Charleston Falls Preserve - September 16
Rain Date - September 23
**No refunds. Only one rain date scheduled. Any other canceled races will not be made up**
Registration & Entry Fees
Preregistration: $20* each race, includes a t-shirt or $15* each race without a t-shirt, see preregistration deadlines below
Hobart - April 15
Garbry - May 27
Lost Creek - July 8 
Stillwater - July 29
Charleston - September 2
Late and Day of Registration: $25 each race (t-shirt NOT included)
Series Registration: $75 for all 5 races (must register by April 15, includes each race t-shirt). If you preregister for the series AND compete in each race you will receive a specialized series shirt.
*Students & Individuals on teams of 10 or more: Receive a $5 discount if you register early. If you preregister by dates above cost equals $15 and includes a t-shirt or $10 without a t-shirt. This discount does NOT apply to the series.
*All racers 4 & under are FREE unless they would like to receive a t-shirt, see preregistration dates above. 
Online Registration 
You can register online at CantStopRunningCo.com.
Hobart Urban Nature Preserve Registration
Garbry Big Woods Reserve Registration
Lost Creek Reserve Registration
Stillwater Prairie Reserve Registration
Charleston Falls Preserve Registration 
Mail-In Registration
Print the registration form and mail with check payable to Miami County Park District at:
Miami County Park District
2645 East State Route 41
Troy, OH 45373 
*No Refunds. Must register by the deadline and be present to receive a t-shirt. Check in begins one hour prior to the race. Only one rain date scheduled. Any other canceled race will not be made up.
Team Challenge 
Sign up your group for the 2018 Trail Run Team Challenge. This is a great way to inspire members to get fit, healthy and outside. Encourage your company, neighborhood, family and/or friends to take this Challenge by signing up together as a team! The Team Challenge can compliment your healthy lifestyle by providing an opportunity to set and accomplish goals over a six-month period. Remember, the goal is better health, so you don't have to be a runner to participate - walkers are welcomed!
This year we updated how teams compete to win...the 2018 Team Challenge competition is no longer based on the number of total participants. It is based on your team's participation rate. If your team maintains a 65% participation rate over the first four races you automatically win a one hour corn maze outing. In addition, each person on a team will receive a specialized team challenge winner shirt if they complete 4 or more runs. But remember, your team must maintain a 65% participate rate to be considered for the shirt. Teams cannot be smaller than 10 people. 
How Do I Register a Team? 
Follow these steps to register your team: 
1. Decide on a team captain/contact person
2. Enlist your friends and co-workers to join
3. Choose a team name
4. Fill out the Team Roster (tip: choose people who will participate, if a team member does not participate, it will count against your team's total participation percentage) 
5. Register (online or mail-in) for races or series 
6. Email team name, team captain, contact information and team roster to Jessie at jessie@miamicountyparks.com 
People that are part of a registered team receive a $5 discount per individual per race, see details above.The team with the highest participation percentage at the end of the Series will also win 5 individual 2019 series registrations.
TEAM SHIRTS: Teams have the option to purchase custom team shirts. They are available for $10 each. To receive team shirts by the first race, please submit team name/logo to Jessie by March 1. Shirt sizes and quantities must submitted by March 23. All shirts will be given to the team captain for distribution at first race. You can continue to add team members throughout the series however, special arrangements would need to be made for additional team shirts - extra charges may apply.
2018 Teams: 
FYI
The runs take place rain or shine. If there are any concerns regarding race cancellation please check MiamiCountyParks.com home page. We will also post this information on our Facebook page, Miami County Park District and on our Twitter account, miamicoparks. 
Due to the nature of trail runs, distances may slightly vary
Prizes will be presented to the top overall male and female participants. Awards will be presented to the top three males and females in each age group. 
The age groups are as followed: 12 & under, 13 - 17, 18 - 24, 25 - 29, 30 - 34, 35 - 39, 40 - 44, 45 - 49, 50 - 54, 55- 59, 60 - 64, 65 - 69 and 70 & up
For questions/comments please contact Mindy Weaver at (937) 335-6273 or mweaver@miamicountyparks.com. 
Race Results
Please visit CantStopRunningCo.com for race results.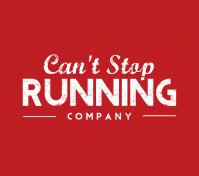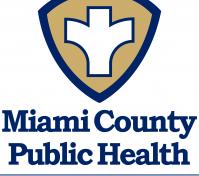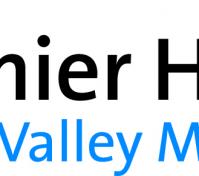 Thank You 2018 Sponsors!
This event would not be possible without the support from our many sponsors.
A+ Tutoring
Can't Stop Running Company
Miami County YMCA
Miami County Public Health
Trojan Auto Care
Upper Valley Medical Center – Premier Health
If interested in supporting this wonderful event, please contact Amanda at 937.335.6273.