Reserve a park shelter for your next social or business gathering.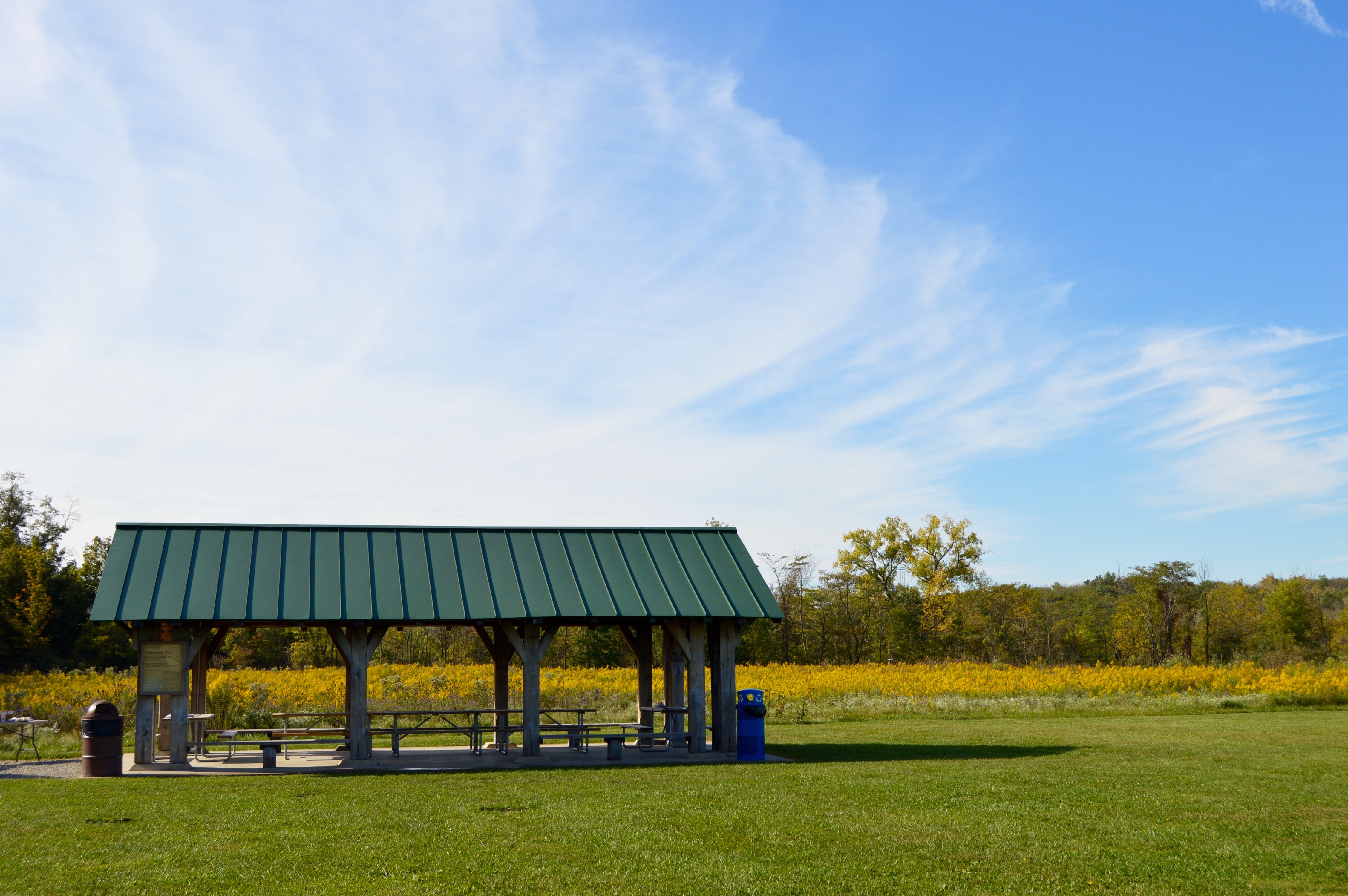 Looking for a place to have your next picnic, birthday party, family reunion or business meeting? Miami County Park District has four shelters that can be reserved in advance.
In accordance with state requirements put in place due to COVID-19 changes have been made to our shelters in an effort to slow and/or stop the spread of the virus. For this reason, our shelters have been rearranged. You will find tables spaced further apart in the shelters to allow for social distancing. We are recommending that groups bring lawn chairs to allow family and friends to spread out around the shelter house during your gathering. In addition to rearranging the tables in the shelter houses, the tables are disinfected once per day.
If you are interested in getting married in the park, please follow this link to the wedding information.
Shelter Locations
Garbry Big Woods Reserve offers three shelters; Buckeye Shelter, Bur Oak Shelter and Maple Sugar Shelter. Stillwater Prairie Reserve has one shelter, the Big Blue Stem Shelter.
Shelter Amenities
Located near parking and restrooms
5 picnic tables (6 foot long)
30 person capacity
Maximum occupancies do apply
Limited electricity available
Reservations
Shelters are available for use on a first come, first serve basis when not reserved. Parties without a shelter reservation must vacate the shelter if a party with an approved reservation arrives.
To reserve your shelter please follow this link. All shelter reservations are subject to approval by the park district.
Hours
Parks are open daily from 8 a.m. until sunset. Shelter reservations can be made anytime during park hours. Closing time will be given when the online reservation is made. The specific park closing time for the day of a reservation will be posted at the park entrance.
Fees
Shelter reservations are free for Miami County residents. There is a $75.00 shelter reservation fee for non-Miami County residents. The reservation fee is due at the time of online reservation. 
If you are interested in reserving a shelter for a wedding, please follow this link.
Questions?
Please contact Miami County Park District's Administration Office Monday thru Friday from 8 a.m. to 4 p.m. at 937-335-6273.