Bring the whole family to celebrate Fall at Lost Creek Reserve & Knoop Agricultural Heritage Center in 2020 on October 10 & 11. For festival and scarecrow photos, be sure to follow our Facebook page.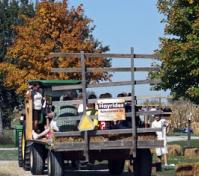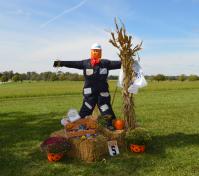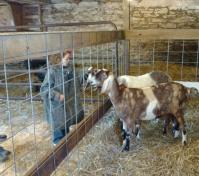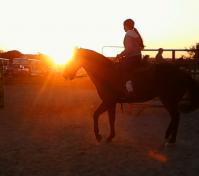 Fall Farm Fest
Saturday, October 10 from 12 - 7 p.m.  &
Sunday, October 11 from 12 - 5 p.m.
Lost Creek Reserve & Knoop Agricultural Heritage Center
2385 E. State Route 41, Troy
Amidst the tree-lined lanes and colorful foliage at Lost Creek Reserve, we will host our biggest event of the year, Fall Farm Fest. On October 10th and 11th the historic Knoop homestead at the Reserve will be transformed into a hub of activity. Over the two-day festival, thousands of people will join in on the fun to celebrate Miami County's agricultural heritage.
General admission is free but there are charges for pumpkins, pony rides and corn maze/shooter. Click on the tabs to get an idea of what took place at the 2019 Festival  map and schedule.
We hope to see you at Lost Creek Reserve on October 10th and 11th, you won't want to miss this event!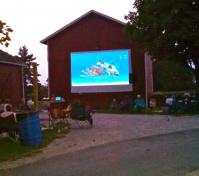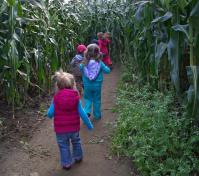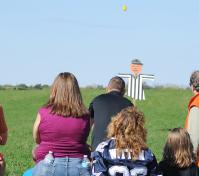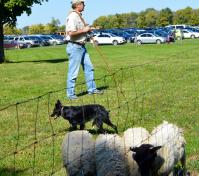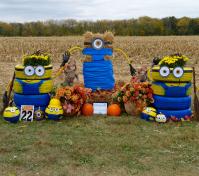 Are you ready to have some Home. Grown. Fun? A weekend spent at the Fall Farm Fest is always filled with activities for all ages. 
Various farm demonstrations will be happening all weekend long! 
Corn Maze & Cannon
Find your way out of the six acre corn maze.
After you have conquered the maze, stop by to try your hand at shooting corn from the corn cannon. Ready, aim, fire - at a couple different targets. 
Scarecrow Lane & Contest
Every year, our Scarecrow Lane is a highlight of the Fest. Take a wagon ride or walk down the charming farm lane line with scarecrows created by local business, organizations and families. The level of creativity shown is amazing. Some are elaborate and some are simple but all are a must see. Don't forget to stop by the Information Booth to vote on your favorite!
Enter the Scarecrow Contest ...it's FREE! Limited spots available. Registration for entering ends soon. Click here for contest details. If you would like to register please fill out the registration form and return to the Miami County Park District by emailing it to mweaver@miamicountyparks.com or mailing it to the Park District Administration office at 2645 E. St. Rt. 41 - Troy, Ohio 45373.
MOOvie on the Farm
The Miami County Farm Bureau, will hopefully be hosting "MOOvie on the Farm" on Saturday, October 10th directly following the festival fun starting around 7 p.m. Unwind with your family after a busy day by enjoying the movie under the stars. Don't forget to pack a blanket or chairs.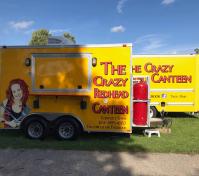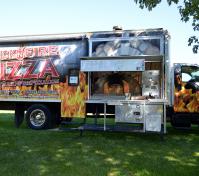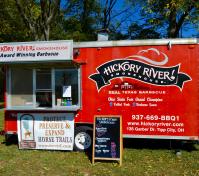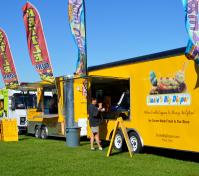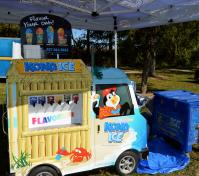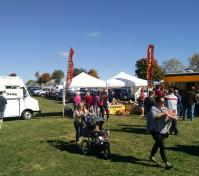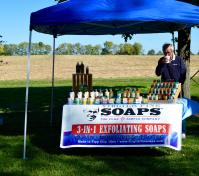 Don't miss out on the delicious food and unique items for sale during the Fest. Be sure to bring an empty stomach, empty trunk and a full wallet (there is no ATM on site). 
Food
We will have plenty of fresh, delicious food on site at the festival. Please support our local businesses and organizations by stopping by to enjoy lunch, dinner, desserts and snacks!

Boy Scout Troop 365


Hot dogs, chili dogs, walking tacos, chips, pop, hot chocolate



Cumberland Kettle Corn


Fresh popped kettle corn in a variety of flavors





Hickory River Smokehouse


Famous pulled pork sandwiches, loaded pulled pork nachos, mac & cheese, bottled soda & bottled water - profits support the Miami County Equine Initiatives Task Force



Kona Ice of Troy


Shaved ice in a variety of flavors – located in Children's Games area





Susie's Big Dipper


Homemade ice cream and ice cream products, chili, soup, burgers, brats, coffee, hot chocolate



Truck N Fire Pizza


Pizza, subs, bread sticks, potato skins, pop, water, Gatorade



The Crazy Redhead Canteen


Gourmet grilled cheese sandwiches and their famous tater tots, pop and water
Artisans & Vendors
We will once again have some amazing, local vendors out at the Fall Farm Fest.
Bucks Woodcrafts- Handmade woodcrafts – bird houses, wooden brain teaser puzzlers, salt and pepper shaker holders
Farm House Primitives- Repurposed custom antique wood windows, doors and primitive decor for the home
Golden Queen Honey- Local honey, will also be doing demos, provide education about bees, and have hands on equipment
Simply Bags- Home sewn handbags and totes
Take A Hike- Walking, hiking sticks, candle holders and other woodcrafts
The Olive Oasis- Olive oils and vinegars
Virgil's Fine Soaps- Homemade natural soap and lotion – bar soap, liquid soap and lotion  
Vintage Voyage Rentals - Get your photos taken alone or with friends to commemorate the 2019 Fall Farm Fest
Presenting Sponsors - Miami County Farm Bureau & Troy Carstar
Presenting partner, stop by their booth in the bank barn to thank them, do their scavenger hunt, movie on the farm at dusk on Saturday, October 10.
If interested in being a vendor or exhibitor at next year's Fall Farm Fest, please fill out the Food Vendor Application or the Exhibitor Application. You may also call the office at 937.335.6273 and ask for Mindy.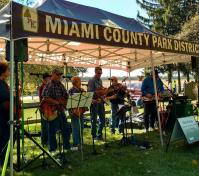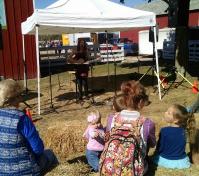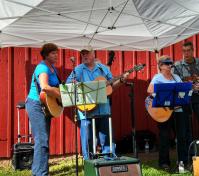 Take a break from all the festival activities and sit amidst the 100 year old trees to listen to local artists. Musicians will perform at the natural amphitheater near the pond.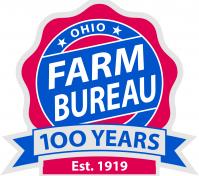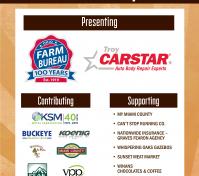 This event would not be possible without the support from our many sponsors. Thank you 2019 sponsors!
2019 PRESENTING
To become a Fall Farm Fest Sponsor please contact Amanda at 937-335-6273.