Greenville Falls has 92 acres and nearly 1 mile of trail. It's a wonderful place to take a stroll, admire historical features and view wildlife. This park is full of unique features. Follow this link to use the interactive OuterSpatial map or click here view the brochure map for Greenville Falls. 
9140 Covington-Gettysburg Rd, Covington, OH 45318

Google Maps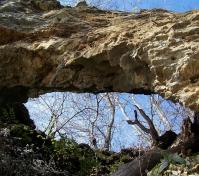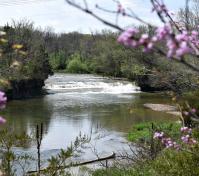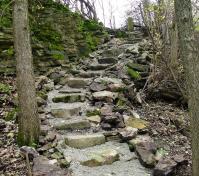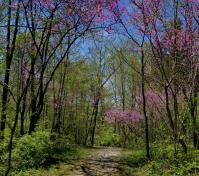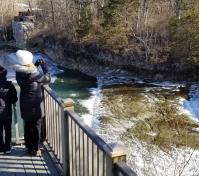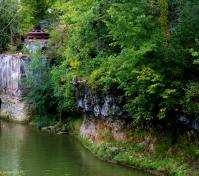 Situated along Greenville Creek, Greenville Falls State Scenic River Area is full of unique natural features. The 20-foot cascading waterfall is a beautiful sight in any season. Also along the river is a natural limestone arch formed by flowing water.
A system of trails allows visitors to stroll along the river, through a prairie and past many historical remnants from the old electric mill that once stood on the property. Interpretive signs along the trail help tell the rich history. This unique park is the perfect place for learning about history, hiking, fishing and viewing wildlife.
History 
Greenville Falls was purchased from DP&L, which was made possible through an ODNR – Nature Works Grant. Before DP&L obtained this property, R.M. Albery & sons ran one of the first electrical companies in the area on this land. 
In 1897, R.M. Albery purchased the "Falls Electric Company" at Greenville Falls. A new and larger water wheel, alternator, switchboard equipment, raceway and dam were installed. With these improvements, service improved and so did farming.  Electric lines were now extended to farmers at the edge of town. They were able to pump their water and grind their feed by motors instead of by hand. The remains of the wooden dam that stretched across the creek to form the power source can still be viewed today. In addition, the Albery Mill, the turbine towers, sluice gates and run, and other remains of historical significance can all still be admired at this site. 
Activities
Hiking
Viewing historical remnants 
Fishing
Picnicking
Viewing wildlife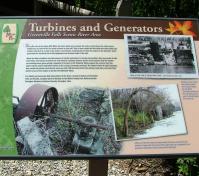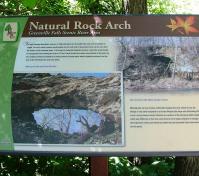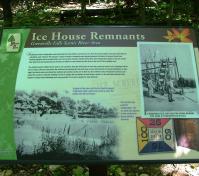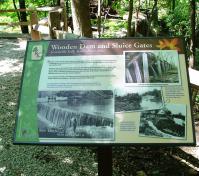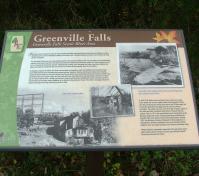 Natural Features
92 Acres
Greenville Creek
20' cascading waterfall
Limestone arch
Prairie
Historical Features
Wooden dam
Albery Mill
Ice House
Sluice gates and run
Facilities
Viewing platform
Nearly 1 mile of trail
2 parking lots
Port-o-john
Picnic area
Interpretive signs of the historic area
Fishing area 
Miami County Park District offers many education programs throughout the year.  Check out the program calendar to see what programs are coming up at a Miami County Park near you.