Garbry Big Woods has over 170 acres with 2.2 miles of trail. It's a wonderful place for group outings, archery, fishing and hiking. A special feature of this park is its educational arboretum. For more information check out our tabs below! Click on the link to view the brochure map of Garbry Big Woods Reserve.
6660 N Casstown Sidney Rd, Piqua, OH 45356

Google Maps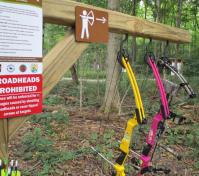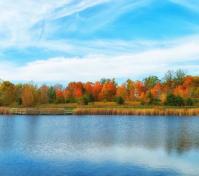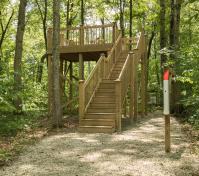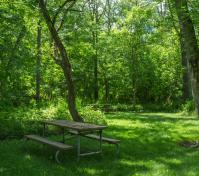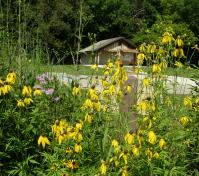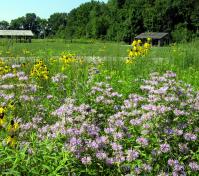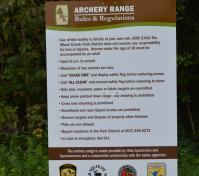 Garbry Big Woods Reserve is a great place for group outings, archery, fishing and hiking. The Reserve provides three picnic shelters, which can be reserved by following this link. There are mowed areas around the shelters that can be used for games, picnicking and lounging. Restroom facilities are nearby. An educational arboretum is located south of the picnic shelters. This arboretum contains a variety of native Ohio trees and gives the public a chance to learn about native trees by leaf, bud or bark. There is also a stocked fishing pond that requires no fishing license. Don't forget to explore the 2.2 miles of hiking trail.  
In keeping with the Park District's mission of environmental protection, the restroom facility is one of the first of its kind in the state of Ohio that utilizes a wetland as its sanitary filtration system. Wetlands are known for their filtering and purification ability. The Ohio EPA, as well as other groups in the state are interested in this wetland application for sanitation use. To broaden your experience and to help protect this unique natural site, please use the pathways provided and please obey the rules of the Reserve.
Archery
The outdoor archery facility includes an accessible trail from the existing public parking area to the main archery site located within a secluded woodland stand.  Within the range, shooting lanes consist of four independent archery targets at ten, twenty, thirty and forty yard distances.  Additionally, there is a twelve-foot shooting platform with independent targets to replicate tree-stand archery skills.  The Archery Range is open during regular park hours to the general public. 
Activities
Archery Range
Cross-country skiing
Hiking trails
Fishing
Wildlife pond observation deck
Picnicking
Programming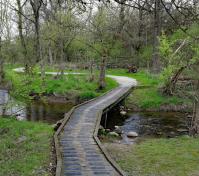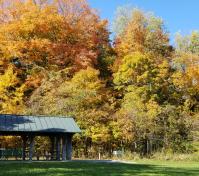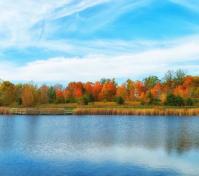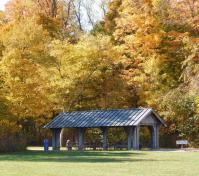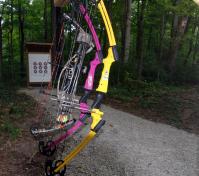 Natural Features 
272 Acres
Fishing and wildlife ponds
Woodlands
Lost Creek Prairie
Facilities
Picnic Areas
Archery Range
Arboretum
2.2 miles of trail
Three Reservable shelters with electricity and a grill available for use during regular park hours and may be reserved by following this link. Plan ahead! Shelters fill quickly. 
Restroom facilities
Water fountain
Limited boardwalk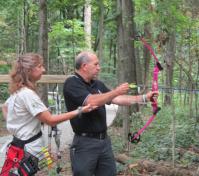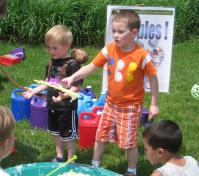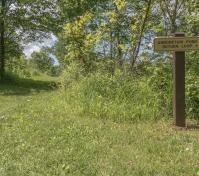 Miami County Park District offers many education programs throughout the year.  Below is a list of some of the programs offered at Garbry Big Woods Reserve, check out the program calendar to see what programs are coming up at the Reserve.
Discovery Night Hike
Owls & Howls
Beginning Archery
Intermediate Archery
Advanced Archery
Eco-Splorers & Eco-Tots "Water Week" Camp
Bookmobile
Garbry Big Woods Trail Run
Dog Social