Bring the family to Stillwater Prairie Reserve and celebrate nature at the Hug the Earth Festival!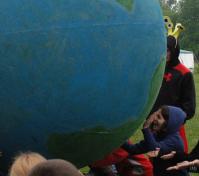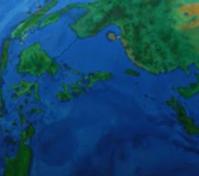 Hug the Earth Festival
Stillwater Prairie Reserve
Saturday, May 9th 2019 12 - 5  p.m.
Whether you come to sing along with your favorite Banana Slug String Band song or try out one of the many activities, you are sure to have a good time.  
The fun begins at noon when the Banana Slug String Band performs their popular songs like "Dirt Made My Lunch" and "Water Cycle Boogie." Beginning at 1 p.m. enjoy Archery, Geocaching, Canoeing on the Pond (registration begins at noon and is limited), Rocket Shoots, Face Painting, Gnome-Fairy House Building, Animal Safari, Bring the Farm to You, food & more! Don't miss out on the outdoor adventure activities with the Rock Climbing Wall,  Zip Line, Tree Climbing and High Ropes Course. General admission is free. 
Activities
*Banana Slug String Band performs once from 12 - 1 p.m.* 
All of the following activities start at 1 p.m.
Outdoor Adventure
Canoeing (registration beings at noon)
Archery
Geocahing
Camp "Oh No!"
Fly Fishing
Young Explorers
Face Painting
Straw Jump
Bubbles
Survival Bracelets
Pet Rock Painting
VIP Popcorn & Water Station
Awesome Animals
Farm Animals (Bring the Farm to You))
Rescue Animals 
Animal Safari
Whirling Worlds 
Rocks, Ropes & Tree Tops
High Ropes Course
Tree Climbing
Rock Wall
Whimsical Woodland  
Natural Play Area
Seed Bombs 
Amazing Bees
Gnome Home/Fairy House Building
Storybook Trail
Food 
Susie's Big Dipper
Homemade Ice Cream
Shakes
Sundaes
Cumberland Kettle Corn
 Varieties of freshly popped Kettle Corn
Additional Information
Banana Slug String Band
The Banana Slug String Band is committed to educational entertainment for children and families through interactive music and performance. They are dedicated to fostering positive attitudes about the environment, providing accurate information about natural history and science, promoting music appreciation, building self-esteem in children, honoring creativity, supporting the arts in education and sparking in people a joyful sense of wonder. 
Rock Climbing Wall, Zip Line, Tree Climbing & High Ropes Course
Join in on the outdoor adventure activities! Kids won't want to miss this opportunity to climb a rock wall or feel what it's like to fly when they try out the zip line. Make sure you save time to test your balance on the high ropes course. Donations for these activities are welcomed.
Canoeing on the Pond
Ever wanted to find a new outdoor activity? Try out canoeing at the festival. Guests are invited to put on life jackets and take a float around the pond. This is a very popular destination at the festival and will fill up fast! Registration is required and begins at noon. 
Bring the Farm to You 
Learn all about a variety of farm animals at this activity! Get hands-on interaction with chickens, ducks, rabbits, goats, sheep and turkeys. Don't miss out on this great family experience.  
Thank You 2020 Sponsors!
General Sponsors
The Troy Foundation
Kerber Sheet Metal
Emerson Climate Technologies, Inc.
Park District Volunteers in Parks
In-Kind Sponsors
Comfort Suites 
The Caroline
El Sombrero
Chipotle - Troy
The Caroline