John A. Wannemacher Nature Reserve has 1.82 miles of trail and over 110 acres of land. It is a wonderful place to view wildlife, hike and run. This is an interesting setting because it is located on reclaimed agricultural land and serves as a perfect setting for wildlife. Click on the link to view the brochure map for Wannemacher Reserve. 
1876 Monroe-Concord Rd, Troy, OH 45373

Google Maps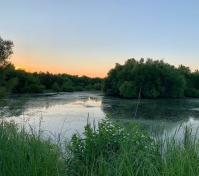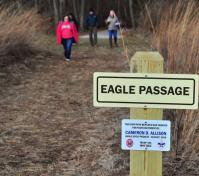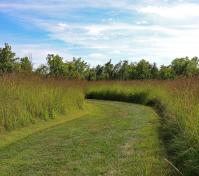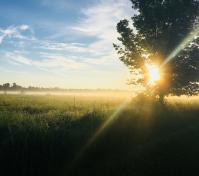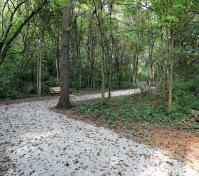 John A. Wannemacher Nature Reserve is located on reclaimed agricultural land and serves as a perfect habitat for wildlife amidst the surrounding farmland and residential developments. The wetland area attracts a large variety of water fowl making it the perfect place for bird watching.
With the creation of this beautiful park, the surrounding residential communities have been provided with green space and a place for passive leisure activities. It has also had a positive impact on area water quality by reducing storm water run off which decreases pollution. 
The 1.82 mile nature trail leads you through open grassland, over Boone Creek and past a beautiful woodland and wetland area.  This park is the perfect setting for hiking, running and wildlife viewing.
This park is named after 2012 OPRA Citizen of the Year, John A. Wannemacher, in honor of his dedication and service to the Park District as both an advocate and Miami County Park District Board member for over 35 years, most of those years as president.
History
This 110 acres park was originally owned and used as cropland by Mr. Emerson Wagner and Mr. Thomas Given. They generously gifted the Miami County Park District a Conservation Easement in December of 1999. Years later, when the property went up for sale, the Park District purchased the land through a Clean Ohio Conservation Grant, private contributions and minimal levy funds.
Activities
Hiking
Running
Cross country skiing 
Wildlife viewing
Natural Features
110 Acres
Woodland
Wetland
Vernal pools
Boone Creek
Large open prairies 
Facilities
1.82 miles of trail 
Wetland viewing area
Miami County Park District offers many education programs throughout the year.  Below is a list of just a few of the programs offered at John A. Wannemacher Nature Reserve, check out the program calendar to see what programs are coming up at the Reserve.
Possible programs at John A. Wannemacher Nature Preserve
Naturalist Adventure Series
Music in the Park
Adult Exploration Hike
Intro to Geocaching