This Preserve has 206 acres of prairie, wetlands and woodlands. Follow the 1-mile trail through each unique ecosystem. There is also a 4-mile bridle trail on the west side of Honey Creek. This is a great site to trail ride, bird watch, cross-country ski, hike and fish. Click on the link to view the brochure map or bridle trail map for Honey Creek Preserve.
4536 OH-202, Tipp City, OH 45371

Google Maps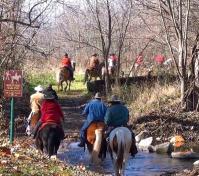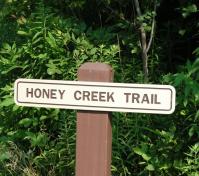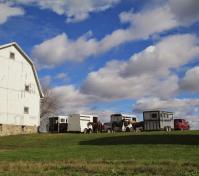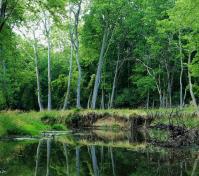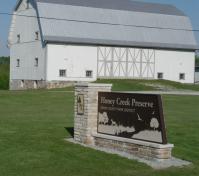 Honey Creek Preserve is part of the Honey Creek Watershed which stretches over 143 square miles. Located in the park is a mile long nature trail that follows along Honey Creek, through a prairie, wetland and woodlands.  Settlers were attracted to this area due to the abundant forests, rich soil and the Honey Creek which flowed through it. A wide variety of plant and animal life could be found on its banks and the surrounding area. Through the years this area has maintained its beauty and diverse wildlife. These diverse habitats make it the perfect setting for bird watching, cross country skiing, hiking and fishing. A newly installed, 4.05 mile bridle trail make it a great place for trail riding. The park is also adjacent to the Great Miami River Recreational Trail.  
History
In 1994, the Miami County Park District acquired 90 acres of land at Honey Creek Preserve from Thomas and Rosemarie Timmer. An additional 110 acres were obtained through various grant programs. A beautiful 1950's barn and silo, acquired with one of the land purchases, still stands at the entrance of the park. In 2009, a portion of the Honey Creek went through a major stream bank restoration to help reduce erosion and the amount of nutrients that enter the stream. It also provides storm water management. The restoration was funded by an Environmental Protection Agency (EPA) 319 Grant and administered by the Honey Creek Watershed Association. 
Activities
Bird watching
Trail Riding
Cross-country skiing
Hiking
Fishing
Natural Features
206 Acres
Honey Creek
Wetland and vernal pools
Prairie Woodlands
Historical Features
Facilities
1 mile of trail
4.5 miles of bridle trail
Miami County Park District offers many education programs throughout the year.  Below is a list of just a few of the programs offered at Honey Creek Preserve, check out the program calendar to see what programs are coming up at the Preserve.

Possible programs at Honey Creek Preserve

Naturalist Adventure Series
Music in the Park
Adult Exploration Hike
Intro to Geocaching