Celebrate Earth Day at Miami County Park District's virtual campout!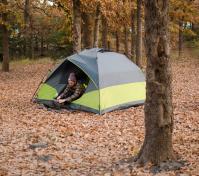 Earth Day Virtual Campout

Wednesday, April 22, 2020
You and your family are invited to celebrate Earth Day by having a backyard campout ! Below are some videos to help you set up a tent build and campfire. Take photos of you virtual campout and share them with us on social media.
Set Up a Tent
Join Perennial Marj as she walks through the steps of setting up a tent. Watch now
No Tent? No Problem.
Don't have a tent or don't feel like camping outside? Explore alternatives with Perennial Marj. Watch now
How to Build a Campfire
Join Sequoia Steven as he takes you through the process of building a campfire. Watch now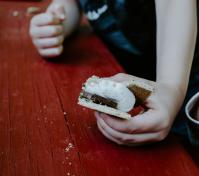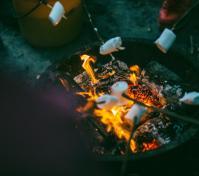 Yummy Camping Snacks
It's always fun to cook around the campfire. Below are two of our favorite recipes.
The Classic Campfire Doughboy
Prennial Marj shows you how to make a quick and delicious campfire favorite, the doughboy! Watch now
Must Try S'mores Ahoy!
Sequoia Steven shows you how to put a tasty twist on traditional S'mores! Watch now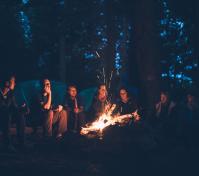 Fun Activities
Wondering what to do as you enjoy an evening around the campfire? Here are a few Ideas...
Storytelling
Not sure how to get started? Check out this video of Perennial Marj as she gives suggestions on how to tell stories around the campfire. Watch Now
Look Up at the Night Sky
Here are a few videos on how to discover the amazing wonders of the night sky.
Sci Show For Kids - Constellations: Connect the dots in the sky. Watch now
Listen to the legend of the Big Dipper star constellation. Listen now
Check out 10 smart phone apps for the night sky. Check them out
Outdoor Night Games
Looking for some outdoor night games for the whole family? Here are 10 suggestions for kids and teens.